Welcome to Sweet Life Bakery & Cafe
Located in the historic Lower Mills neighborhood of Boston, Sweet Life Bakery & Cafe serves breakfast, lunch, and brunch. And coming this Fall, we'll offer dinner service along with a beer and wine selection.
We're open 7 days a week, so stop by to enjoy a meal or pick-up something sweet and fresh to go from our bakery case. Learn more about Sweet Life.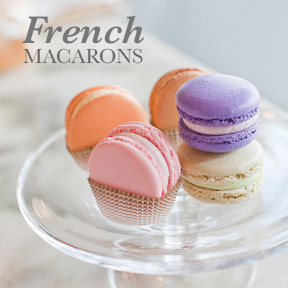 Weekly specials
For the week of Oct 31, come in and enjoy the following:
French macaron flavors: passionfruit, blueberry tart, peach tart, hazelnut ganache, vanilla bean, raspberry, strawberry, margarita, black raspberry. …$1.50 each
Classic cheesecake…$4.75 each
Raspberry Almond tarts…$3.50
Lunch special: Housemade crab cake sandwich served on a toasted brioche roll with spicy Sriracha aioli
Dinner service coming this Fall
June 4, 2016

Beginning this September, Sweet Life Bakery & Cafe will offer dinner service three nights a week from Thursday to Saturday.
Catering
Hosting a small event?
Specialty Cakes
Birthday, shower, or wedding, Sweet Life provides specialty cakes for your special occasion.  Contact us to find out more.